Math Fantasy Adventure Game
Build confidence, enjoy learning and strengthen the foundation of your child's math experience.  Mage Math integrates math with a fantasy adventure video game.  We have over 9 years of experience with 100+million views of our math content being used in thousands of classrooms and homes.  Our goal is to help your child gain a greater desire to learn, engage with math, and have fun along the way. Math can be more than fun, it can be an Adventure!
The Mage Math World Needs You!
Mage Math is a fantasy adventure game where kids fight monsters, use magic and practice math at the same time.
Your child will explore levels, find powerful number stones, fight monsters, fulfill quests, learn new spells and much more.
Kids will practice math throughout the realms they explore. With our math videos inside the game, it helps takes away the fear associated with math.
Mage Math was created because as a child I struggled with math and felt like I could never learn it. My goal is to help kids have confidence and a great experience with math while having fun.
Let your child join the adventure today!
 Math Videos
Our math videos are used in thousands of classrooms and have over 100 million views on youtube. These videos are inside the game. Your child will not feel scared of math as there is a video right there to help them. This also means they will not always bug you for answers .

Fun Characters In Game
Kids will enjoy the friends that help them along the way. From cute dragons to wizards your child will love playing Mage Math.
Master Math Games
When your child answers all the questions right, they Master that math game. Mastering math concepts gives kids the ability to hold more magic and become stronger. Mage Math is designed to help kids build a strong foundation in math!
Battle Epic Monsters
Put your magic skills to the test as you battle the many monsters that are plaguing the lands. It is up to you to help free the lands from the evil that has taken hold and is causing these monsters to wreak havoc. If you are skilled enough maybe some of the monsters might join you.
Explore Huge Realms
Each of the 10 realms are very large maps that will allow your child to explore while you battle your way through massive maps.  Your kids will love the exploring these realms.
Find Number Stones
Your child will be tasked with finding number stones to fix the chaos that happened in the math realms. As they find more number stones they get more powerful and learn new spells. 
Find Gold and Items
Throughout the levels you will be able find gold, potions, crystals, health items and more. This helps the kids feel a part of the game.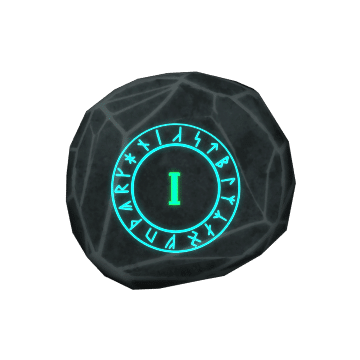 Check out the cinematic trailer above.
About the creator of Mage Math
My name is Jason Skoubye and I am the dude behind the game and math videos.
When I was younger, I struggled with math. It was never fun and I was always behind. Fast forward years later when I was helping grade some math papers for my mom who is a teacher. I could see the problems they faced just like I did so I knew I wanted to do something about it.
I took my love for 3d animation and started making animated math videos for teachers and parents. After quite a few years of working with teachers, the videos are now being used in thousands of classrooms and parents are using them at home.
This was great but I knew I had to do more so another idea came: the beginnings of Mage Math. Thanks to the support of many teachers and my family the game is here and ready to play. Check it out!
Man I am cute! Also that picture was taken a while ago when I had more hair. 
I was born and raised in Utah and still live and love it here.